Welcome To Highlands United Methodist Church
PO Box 1959  Highlands, NC  28741
315 Main Street, Highlands NC
(828) 526-3376
Sign up on the links below for 9:09 and 10:50
Indoor Worship Services.

Sunday Worship Services are live-streamed
via our Facebook page
each Sunday morning for both worship services.
9:09 Worship Service
https://forms.gle/VtQmqGFXUMFPACxa8

10:50 Worship Service
https://forms.gle/4a6SWYFwNSD9tMnW7
Things to Keep in Mind for Worshipping Indoors
 In order for us to continue worshipping inside the building, it is important for us to follow
the procedures and protocols set forth by our church leadership. Thank you for your cooperation, which is essential as we carefully move forward.
- Face coverings are required. (Masks will be available upon request)
- We will observe 6 ft. social distancing.  Household units may sit together.
Ushers will assist in seating.

- Restroom protocols will be in place (one person at a time / spray bottles provided to
clean touched surfaces before departure)
- Hand Sanitizing dispensers are located outside of restrooms and at various locations
  throughout the church facility.
- Touch-free temperature checks will be administered, along with health-screening
  questionnaire and attendance registration, upon arrival.
- Worshippers for our 10:50 Service will enter through the office building, not the
Sanctuary, for the check-in process.
- No food or drink will be provided at the 9:09 Service.
- No nursery will be provided.
- No Sunday School

- No congregational singing.
- No bulletins will be provided.
- No passing of the plate or formal offering will be taken. Stationary offering locations
  will be available.
- No clipboards, pens, or paper will be shared. If you wish to share a written prayer request,
  please bring the written request with you from home.
- Please refrain from attending in person if you are feeling sick.
By shopping at Amazon
HUMC can get a portion of what you spend.
Click the amazon smile icon to sign up
and set HUMC as your charity.
Our Church Office Hours are currently suspended
and the Church Facility is closed -
in support of the effort to mitigate the potential spread
of the coronavirus.

 
If you need to speak to the church staff
please call the church office and leave a message.
We will be checking messages daily.
Please take care and be safe!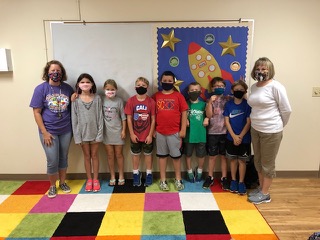 Sunday Morning Service Times
9:09AM Indoor Worship Service
10:50AM Indoor Worship Service
Online giving is a convenient and secure way to offer our tithes and offerings to God. Thanks for partnering with us as we seek to love God and offer Christ to all.
Take a look at our growing HUMC
family with our online directory.
Click here for news on our
Faith and Fellowship Center.