Welcome To Highlands United Methodist Church
mailing address:
PO Box 1959  Highlands, NC  28741
315 Main Street, Highlands NC
(828) 526-3376
HUMC 2.0(22)
A Prayerful Time of Dreaming, Visioning and Planning
for our Post-Pandemic Church 
      In December, Pastor Randy will begin hosting a series of listening sessions - In-person and via Zoom.  These conversations are designed to continue through the first quarter of 2022, informing a season of dreaming and visioning together as we consider the next chapter at HUMC.  A vision for our post-pandemic church will be shared on Easter Sunday, April 17th.  These listening sessions will seek to build on the following five foundational questions - 
What is the core identity of HUMC?
What former or current practices are essential to the core identity of HUMC?
What are the areas in need of refreshing, renewing, relinquishing or

 

revisioning?
What behaviors best contribute to the overall health and vitality of

 

the church?
What is the Holy Spirit leading us to do?
Here are the scheduled listening sessions for December -

Monday, December 6th - 5:30pm (In-Person)
Wednesday, December 8th - 11:00am (In-Person)
Thursday, December 9th - 5:30pm (Zoom)
Monday, December 13th - 5:30pm (In-Person)
Wednesday, December 15th - 11:00am (In-Person)
Thursday, December 16th - 5:30pm (Zoom)
In person meetings will be held in the old Fellowship Hall.
      Pastor Randy is also happy to schedule one-on-one conversations.  If you'd like to meet individually, or if you wish to receive a Zoom invitation, please email Pastor Randy at .  Come, let us pray and dream together. 
In Person 9:09 and 10:50 Worship Services
Join us for in person worship on Sunday mornings
at 9:09 in the F&FC and 10:50 in the sanctuary.
Adjustment to COVID-19 Protocols
In consultation with our In-Person Worship Discernment Team and the Church Council,
HUMC has moved to a masking-optional protocol for all indoor gatherings.
Masks are available if you need one.  
- Indoor meals are currently suspended -
This includes JOY Group, 909 Breakfasts, Wednesday night suppers,
Methodist Men and any other indoor gatherings.
Drive-thru meals continue
With the temporary suspension of our in-person meals on Wednesday nights, we are providing drive-thru meals. If you are already on our previous drive-thru list, a meal will be available for you, and there is no need for you to call. If you wish to be added to the drive-thru meals list this week, please call or text Kristy by 10am Wednesday (828) 200-0477. Meals can be picked up between 4pm - 5pm. 

Current Studies and Small Groups
Sunday School Classes and other small groups continue to find creative ways to gather
virtually during this season.  Being part of a small group is a very helpful way of staying
connected to our church family.  If there is a group you'd be interested in joining, please reach out to the contact person.  Please click here to take a look at the current opportunities available.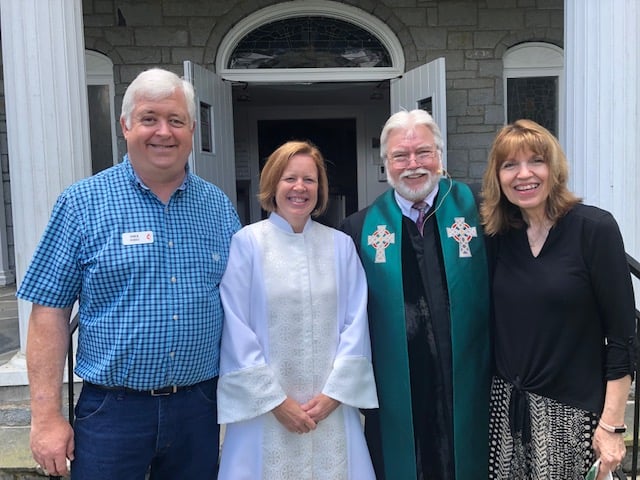 Sunday Morning Service Time
9:09 Indoor Worship Service
10:50 Indoor Worship Service
Online giving is a convenient and secure way to offer our tithes and offerings to God. Thanks for partnering with us as we seek to love God and offer Christ to all.
Click here for news on our
Faith and Fellowship Center.