Sunday School  
Elementary aged children are invited to meet each Sunday morning from 10-10:45am in the children's Sunday School room downstairs.
Gordon Center/HUMC After School Program  
The mission of the Gordon Center After-School program is to provide Highlands area families with a safe space for their elementary (K-5) children, at no cost, that offers body, mind, and spiritual enrichment opportunities.  The program is available Tuesday through Thursday afternoons during the school year.
Children must be pre-registered to attend.  At this time we are full.  
Please refer to our calendar for a schedule of our afternoon activities!
Nursery
The nursery is staffed each Sunday morning from 9:00am-12:00pm and Wednesday evenings from 5:45-7pm.
Nursery is available for children ages 4 years and younger.
Young Singers of the Plateau
HUMC Minister of Music, Les Scott, conducts  the Young Singers of the Plateau.  YSP rehearses on Wednesday evenings (6-6:45pm) during the school year and has 3-4 performances.  YSP is a musical opportunity for children ages Kindergarten through 5th grade.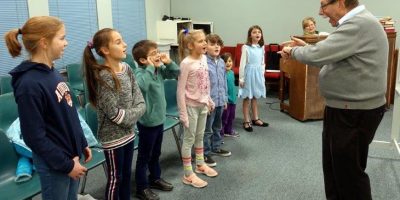 The Gordon Center for Children
The Gordon Center is a weekday full-day and half-day program for children ages 1 - 5.  For more information please click below.