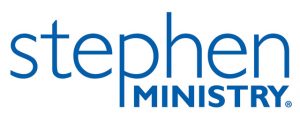 What Exactly is Stephen Ministry?
Stephen Ministry is a ministry in our congregation in which trained and supervised lay persons, called Stephen Ministers, provide one-to-one Christian care to individuals facing life challenges or difficulties.
What do Stephen Ministers Do?
Stephen Ministers are caring Christian friends who listen, understand, accept, and pray for and with care receivers who are working through a crisis or a tough time.
What is a Care Receiver?
Care receivers are the recipients of Stephen Ministers' care. They are people from our church or community who are experiencing divorce, grief, loss of a job, loneliness, hospitalization, terminal illness, or any of a number of other life difficulties. Stephen Ministers usually meet with their care receiver once a week for about an hour for as long as the care receiver will benefit by the relationship.
How Can Someone Receive Care From a Stephen Minister?
Christine Murphy and Patti Moschouris are our Stephen Leaders who coordinate referrals. If you or someone you know could benefit from the care of a Stephen Minister, you can talk to Christine or Patti, to Pastor Randy, or to any of our Stephen Ministers to help you through the process.