Buck's Class starts at 9:30am at
Buck's Coffee Shop, on Main Street.
Led by Wiley & Sarah Sloan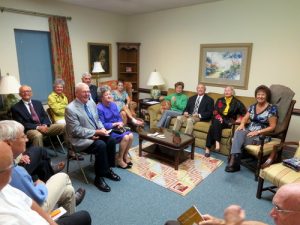 The 10:10 class meets in the
Scout Room at 10:10am..
Led by Bob Hood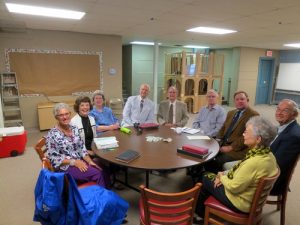 Seekers Class meets in the downstairs
Board Room at 9:45am.
Led by class members.
Parent Community meets at Buck's at 10:00am.
Group led. Topics vary.
For parents of children and youth.
Nursery- Birth through age 2 meet in the nursery in the downstairs children's wing
Children - Ages pre-school through 5th Grade meet in classrooms in the downstairs children's wing
Youth - 6th through 12th graders meet in the Fellowship Hall at 10:00am