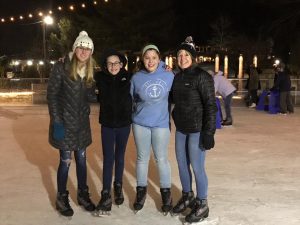 Sunday School
Youth Sunday Chats! Meet in the Youth Center between services.
Sunday Youth Fellowship
Creating opportunities for students 3rd - 12th grade  to learn more about themselves, their faith, their abilities and to connect themselves to God, their families, and their neighbors in our community and worldwide.  
MARCH SCHEDULE
4th Family Sunday:  Dinner and the movie "Wonder"
5:00 pm, F&FC
11th God Sunday: Dinner & Bible Study "Boulders"
5:30 pm, F&FC
18th Neighbor Sunday: Dinner & Kindness Rocks
5:30 pm, F&FC
25th Self Sunday: Hike up Satulah to the Rock House & Dinner   3:00 pm, meet at F&FC
The Youth Room...where we hang out!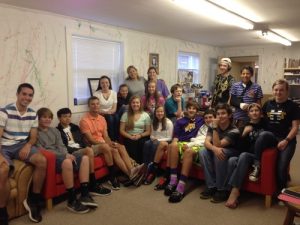 For more information contact Christine Murphy, Director of Children & Youth Ministries